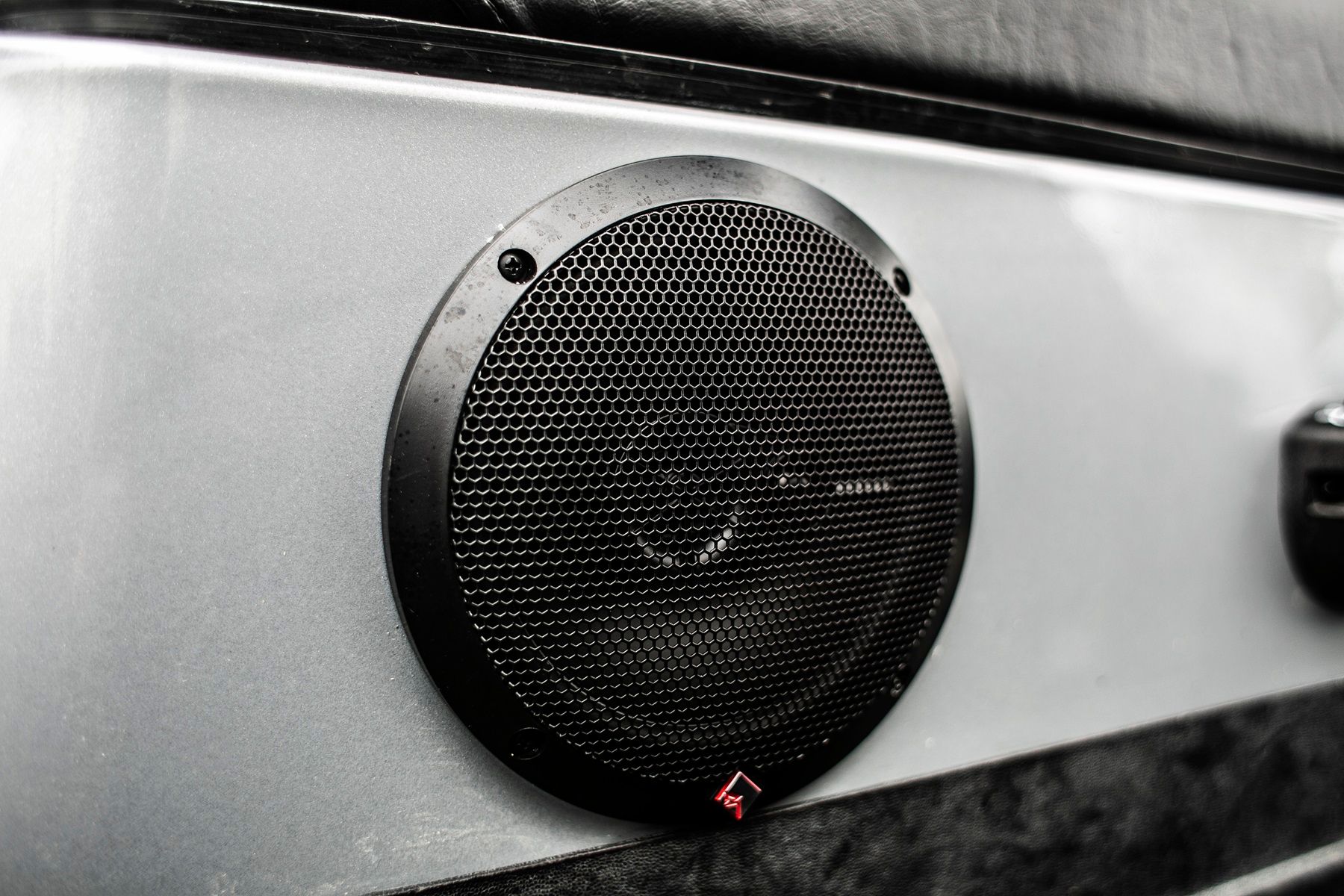 Golf Cart Accessories: Custom Audio and Video Systems
Whether you are driving your cart on the golf course, through the neighborhood, around your property, or down to the beach, make sure you are taking your favorite tunes with you. We know that these days most golf carts are multiuse vehicles that take you and your friends and family where you want to go, and you should be able to do so in style. Gulf Coast Golf Carts offers a full line of golf cart accessories, and some of our most popular include the latest and greatest audio and video systems.
Are you looking for a basic upgrade to your standard factory system? How about a full-blown competition system? No problem. We stock the most popular products, including stereo head units, CD players, speakers, subwoofers, amplifiers, video monitors, DVD players, entertainment systems, and much more. Whether you are looking to integrate a new all-weather Bluetooth receiver or a kid-friendly DVD console for those long days, we have the perfect golf cart accessories for you and your cart. GCGC can provide a perfect solution for you and your dream cart, custom outfitted with the best golf cart accessories.
Would you like to see how user-friendly all of your options are in person? Are you not quite sure exactly what you want to upgrade your cart's systems? Stop by the conveniently located Gulf Coast Golf Carts location where we have a showroom full of interactive product demonstrations. You can see how our audio and video systems work in a custom golf cart. Decide on the best system for your needs before you have it installed in your custom cart. Our team of knowledgeable technicians are available to help you make informed decisions on all of our golf cart accessories. We are open Monday through Saturday, so come visit us to start picking out your system.