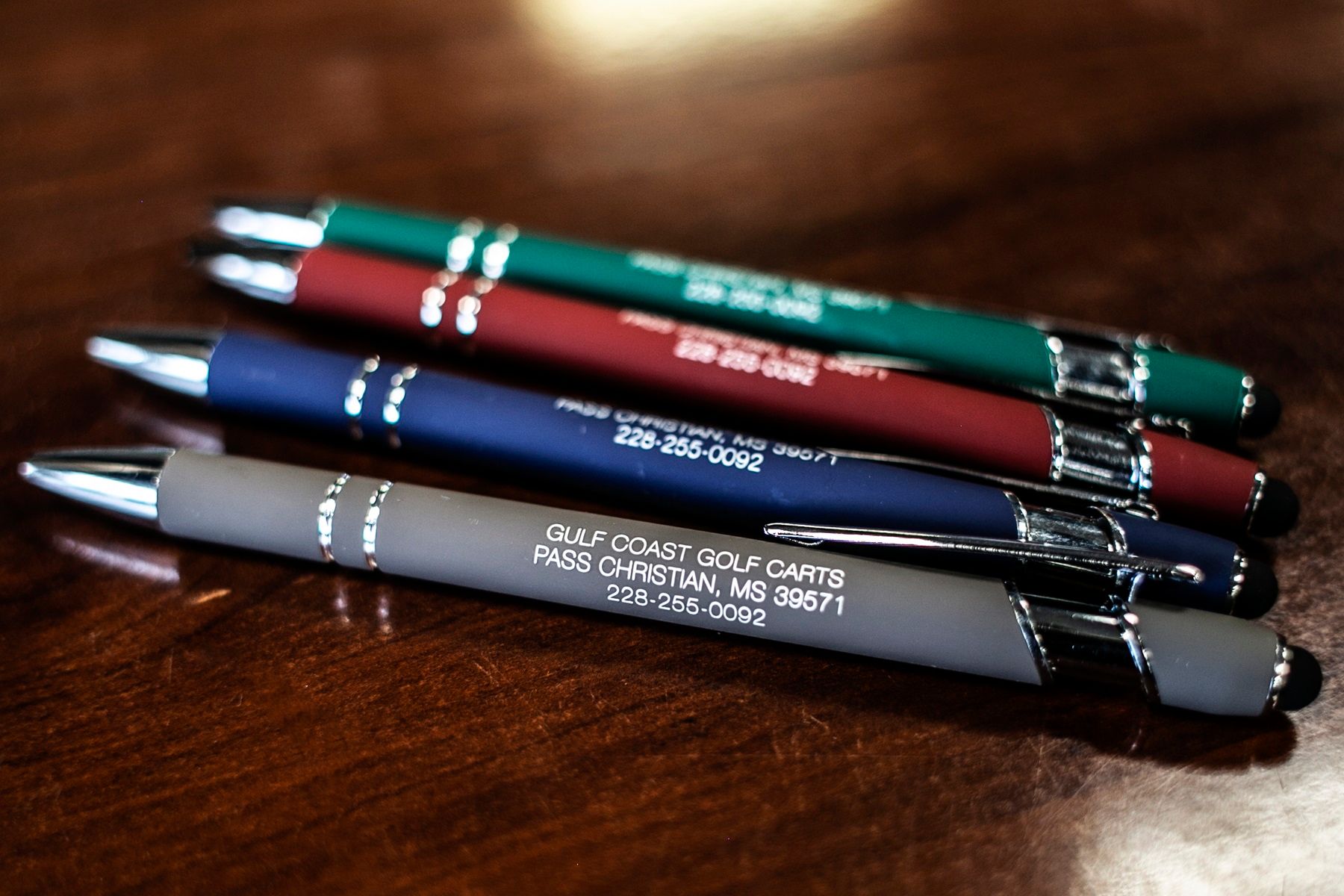 Gulf Coast Golf Carts respects your privacy and are committed to protecting your personally identifiable information. We have adopted this privacy policy ("Privacy Policy") to explain what information may be collected on this site ("Site") and how such information may be used and/or shared with others. This Privacy Policy applies solely to information collected through this Site and not through any other sources. This Privacy Policy is subject to the Terms of Use posted on this Site ("Terms of Use"). Please return to this Site and review this Privacy Policy from time to time, as it may be amended without notice by posting of a new policy. Your use of the Site constitutes your agreement to the terms and conditions set forth in this Privacy Policy.
YOUR INFORMATION AND HOW WE USE IT
This Site collects two kinds of information: (1) information that personally identifies you (such as your name and email address); and (2) information that does not personally identify you (such as the number of users who log on to the Site on a daily basis). As a general policy, no personally identifiable information is automatically collected from your visit to this Site. However, in certain circumstances, you may be asked to provide us with some specific information about yourself in order to use specific features on the Site, such as sweepstakes, contests, surveys and other promotions. The personally identifiable information you submit will be used to carry out your requests and respond to your inquiries. To accomplish this, we may share your personally identifiable information with third parties that perform functions on our behalf (or on behalf of our partners), such as companies or individuals that deliver merchandise, participate in our promotions, administer our promotions, administer our Site, provide marketing or promotional assistance, process credit card payments, analyze data or provide customer service (but such information will be shared only to the extent they need such information to perform their functions). Your personally identifiable information may also be used by us or shared with our parent, subsidiaries and affiliates to provide you with product information, and promotional and other offers. Except as provided herein, your personally identifiable information will not be provided to any third parties without prior approval from you.
From time-to-time, we may collect non-personally identifiable information from you through the standard operation of our servers. Such information can include the type of browser being used, the operating system you are using, the domain name of your Internet service provider, and the number of users that visit a specific page on the Site and the character and duration of such visits. This information may be used to help analyze site traffic and improve our services. We may also aggregate such information to create statistical data and share it with potential advertisers, partners, affiliates and other third parties. At no point, however, will the aggregated information personally identify you.
We reserve the right to disclose any personally identifiable or non-personally identifiable information if we are required to do so by law or if we reasonably believe that such action is necessary in order to: (a) fulfill a government request; (b) conform with the requirements of the law or to comply with legal process served on us; (c) to protect or defend the legal rights or property of Company, this Site, or its users; or (d) in an emergency to protect the health and safety of this Site's users or the general public.
CHILDREN UNDER 13
This Site is operated in compliance with the Children's Online Privacy Protection Act. We do not request children under the age of 13 to provide more personally identifiable information than is reasonably necessary to participate in an activity on the Site. In any event, Children under the age of 13 should not provide any personally identifiable information on the Site without the knowledge and permission of a parent or guardian. If (at the point where a user's personally identifiable information is collected) we determine that such user is under the age of 13, the personally identifiable information provided by such user will not be used or maintained without the consent of his/her parent or guardian. In certain circumstances, we may require children under the age of 13 to provide us with the contact information for their parent or legal guardian. We will use this information (i) to notify such parents or legal guardians of their children's participation in an activity on the Site and of our privacy practices, (ii) to seek consent to their children's participation in an activity on the Site and/or (iii) other legally permissible purposes. Without his/her parent's or legal guardian's permission, a child under the age of 13 may not be able to participate in certain activities. A parent or legal guardian can request that we remove, change or refuse further submission of information relating to a child under the age of 13 by contacting us at the address/number below. Any such request must contain the child's name, address and e-mail address so we can locate such child's information.
IP ADDRESS
An IP address is a number that is automatically assigned to your computer whenever you are surfing the Web. Web servers, the big computers that "serve up" Web pages, automatically identify your computer by its IP address. We collect IP addresses for purposes of system administration, to report aggregate information to our advertisers, and to track the use of the Site. When visitors request pages from the Site, our servers log the visitors' IP addresses. It is not our practice to link IP addresses to anything personally identifiable, which means that a visitor's session will be logged, but the visitor remains anonymous to us. However, we reserve the right to use IP addresses to identify a visitor only when we feel it is necessary to enforce compliance with the Site's polices or to protect our service or customers, the Site, or others.
COOKIES
"Cookies" are small text files from a Web site that are stored on your hard drive. These small text files make using a Web site more convenient by saving your passwords and preferences for you. Cookies themselves do not contain any personally identifiable information. We may analyze the information derived from these cookies and match such information with data provided by you or another party. We may provide our analysis and certain non-personally identifiable information to potential partners, advertisers or other third parties, but we will not disclose any personally identifiable information, except as provided in this Privacy Policy.
Also, we may allow third parties that serve advertisements on our Site to place and access cookies on your computer, but they will not be able to access our cookies. The use of cookies by such third parties is not subject to our Privacy Policy, but is subject to their own respective privacy policies.
You can have the option of deciding whether or not to accept a cookie by resetting your browser to notify you whenever a cookie is being sent to your hard drive. You may also delete a cookie manually from your hard drive. Please note, however, that some parts of this Site will not function properly or will be considerably slower if you refuse to accept a cookie or choose to disable your cookies settings.
KEEPING YOUR INFORMATION SECURE
We have reasonable and appropriate security measures in place to protect against the loss, misuse and alteration of the information under our control. Please be advised, however, that while we strive to protect your personally identifiable information and privacy, we cannot guarantee or warrant the security of any information you disclose or transmit to us online and cannot be responsible for the theft, destruction, or inadvertent disclosure of your personally identifiable information.
OTHER SITES
This Site may contain links to other web sites that we do not own or operate. We are not responsible for the privacy practices employed by these other web sites. We encourage you to note when you leave this Site and to read the privacy statements of such other web sites before submitting any personally identifiable information.
LINKS TO THIRD-PARTY SITES
Gulf Coast Golf Carts has not reviewed all of the sites linked to this site and is not responsible for the content of any off-site link or any other sites linked to this site.
CONTACT INFORMATION
If you have questions or comments about our privacy practices, or if you wish to review, amend or delete any personally identifiable information you have provided, you can contact us at:
By Mail:
Gulf Coast Golf Carts
17000 Kapalama Drive
Pass Christian, MS 39571
By Telephone:
(228) 255-0092
By Email: