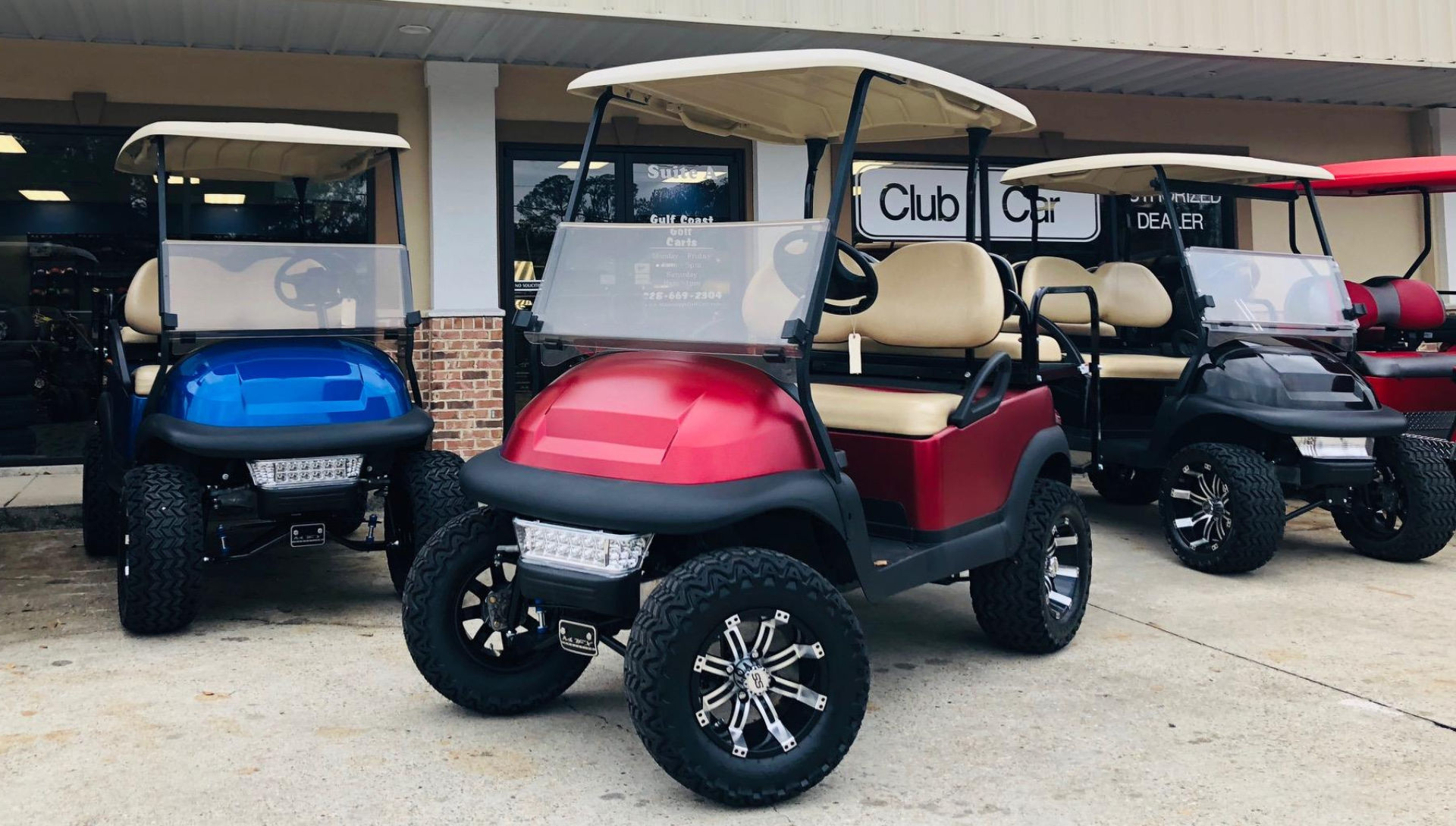 Customizing a Club Car Precedent Golf Cart
Club Car's Precedent golf carts can be customized for a wide variety of uses ranging from family fun to recreational uses. Precedent golf carts are a quiet and environmentally friendly way to travel. We can create a cart to fit your specific enjoyments and needs. Lift kits, large tires, custom paint jobs are just the beginning of the items that can be added to your tailor-made Precedent golf cart!
Golfer Cart
The traditional Club Car's Precedent golf cart is a classic option for anyone! Enjoy the peaceful smooth and quiet ride without sacrificing quality. This cart is reliable and extremely well-built. It's one of the best starter golf carts around!
Non-Lifted with Rear Seat
Are you looking for a family friendly golf cart to help meet the needs of your lifestyle? Precedent non-lifted with rear seat might be the perfect choice for you. Having a golf cart with four seats gives you the opportunity to enjoy each others company rather than having to purchase two golf carts.
Precedent Lifted
Are you looking to take your golf cart off road? We can help with that! A great start to any custom golf cart project is a lift kit. You can take your new golf cart to places you never thought possible before.
Phantom Kit
A Phantom package is a great way to set your Club Car Precedent apart. Phantom kits provide a unique show stopping look. This body kit provides all new lines and dimensions to the standard Club Car.
Alpha Body
The Alpha body is the newest Madjax exclusive design. It features flush mount automotive style LED headlights and taillights which will give the golf cart the top of the line look.
Hunting
A Precedent hunting golf cart is a quiet way to get yourself and your loads of equipment into the woods. Does your hunting grounds have a specific type of challenging terrain? We can help you account for it.