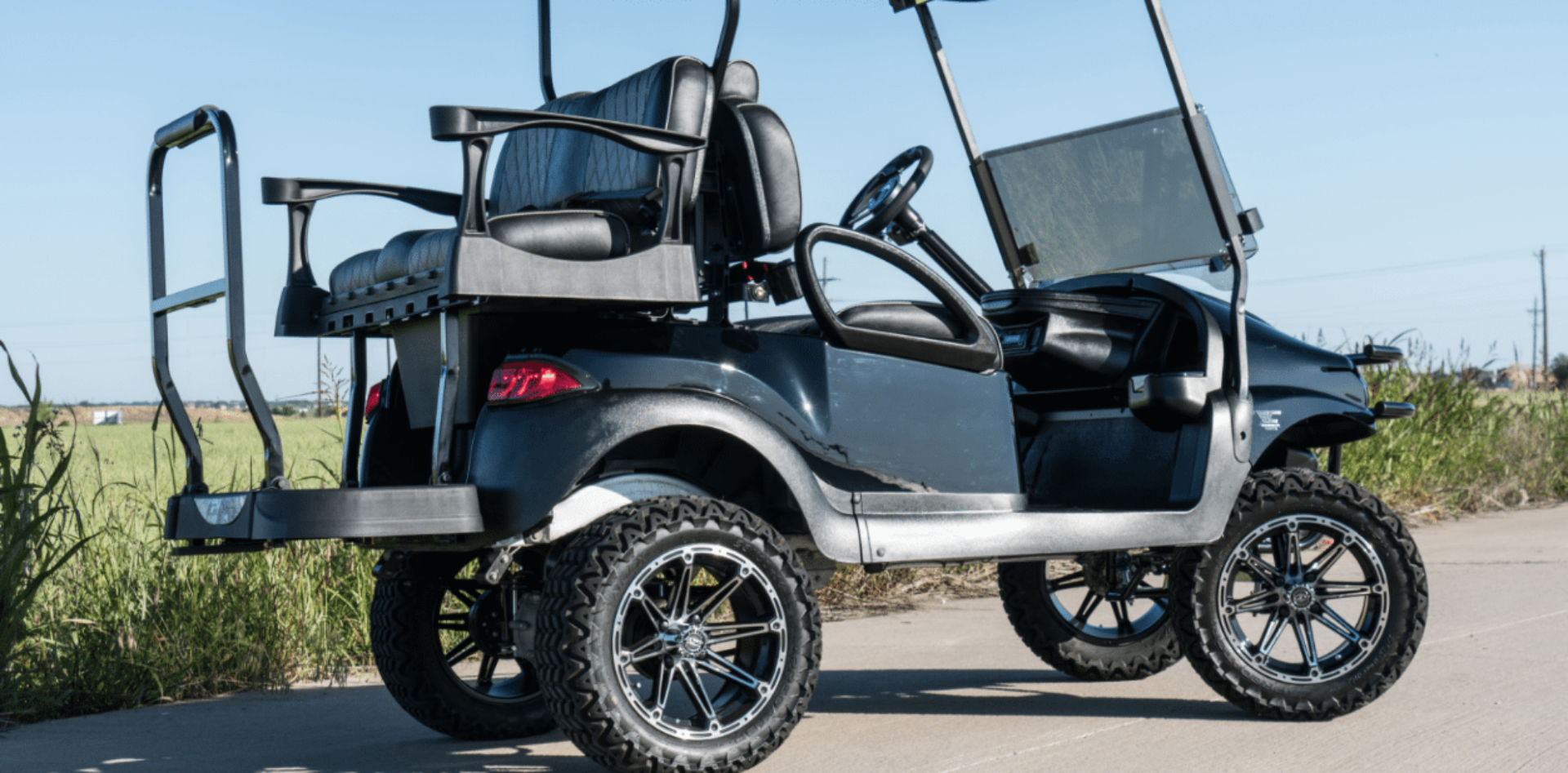 Custom Golf Carts: Club Car Precedent Phantom Kit
Club Car's Precedent golf carts can be customized for a wide variety of uses ranging from family fun to recreational uses. A Phantom package is a great way to set your Club Car Precedent apart. Phantom kits provide a unique show-stopping look. This body kit provides all new lines and dimensions to the standard Club Car. If you want to stand out of the crowd, a Phantom body kit is a great way to make your golf cart unique. The Club Car Precedent Phantom is a perfect complement to additional accessories such as lift kits, large tires, and custom paint jobs to create your perfect custom golf cart.
Club Car Precedent with Phantom Body
Check out this video of our Club Car Precedent 48 volt with the Phantom Body!
We know that Club Car golf carts are the industries leader in performance and reliability. The Club Car company has been creating quality golf carts for over 50 years. Club Car invests heavily into research and development to make sure they are the top in their line. They pride themselves in saying: "Club Car's preparation for tomorrow will serve our customers well today and for the years to come." This commitment to quality and technological innovation makes Club Car an easy choice for the base of any custom project at Gulf Coast Golf Carts.
Ready to get your own custom Precedent Phantom cart? We have many options for finding the most suitable way for you in financing your dream cart. Go ahead and fill out our financing application today!