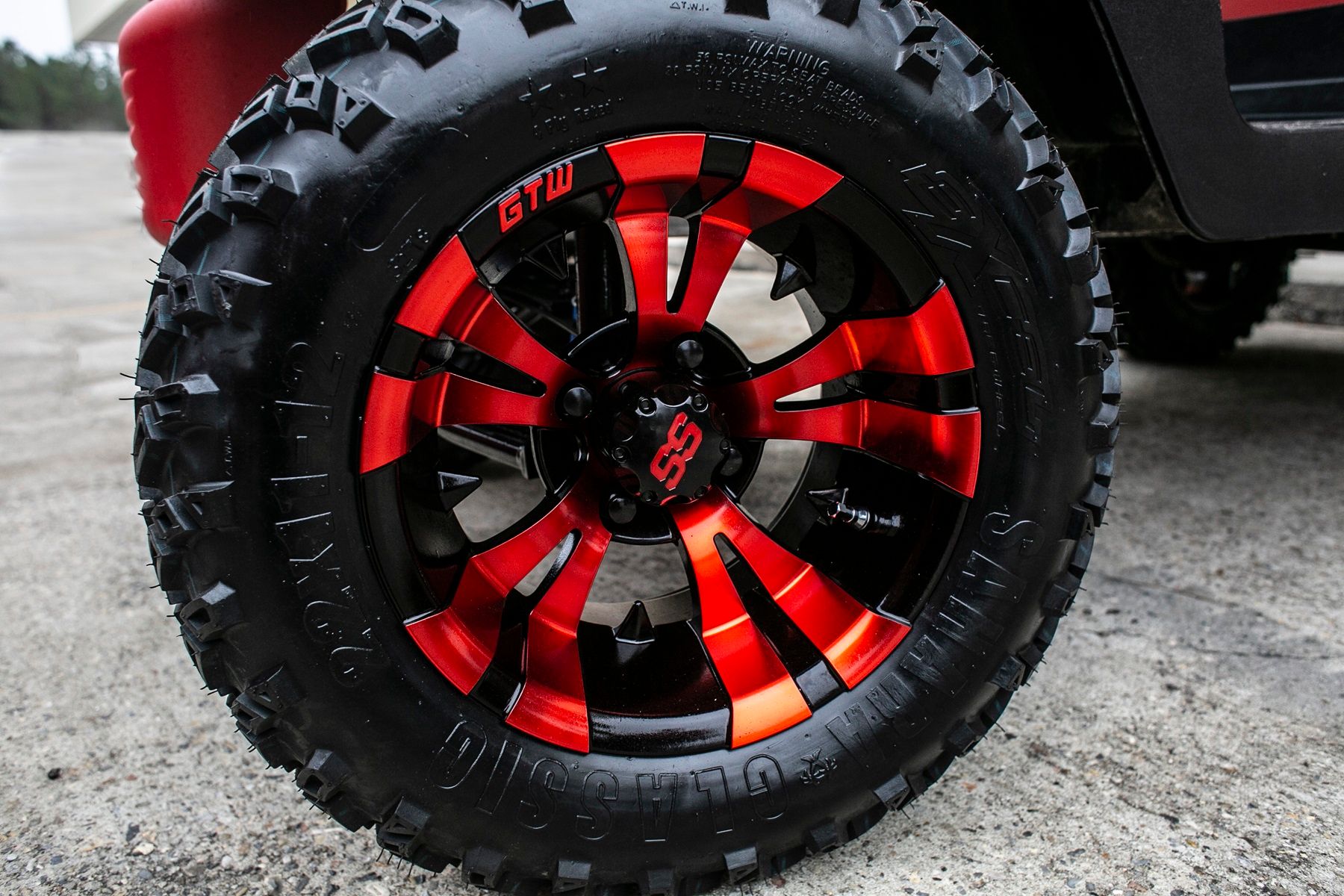 Rims and Tires set the tone of a golf cart!
It can be easy to get overwhelmed with all of the available golf cart accessories available. However, giving your cart character with an upgraded set of rims and tires is a great place to start.
Golf cart wheels are typically crafted out of either steel or aluminum and can be painted or chromed. There are endless options for styles and colors. Although the style is a huge deciding factor, it is important to get the correct size and style for your golf cart. Lots of factors can go into getting the right set including the common uses of your cart. Tires are created with specific tread patterns dependant on the type of terrain they'll encounter. Are you strictly taking your cart on the green and with light road usage? Or are you interested in making your cart the best off-road, all-terrain vehicle around? We will work with you to find the most conducive tread patterns for your needs from low-profile street tires to knobby tires ready for the mud and muck.
Not sure what tire is right for you? Let our team of professionals help you get the right set. We have a huge selection of options, and our technicians are experts in working with your current cart and it's restrictions and body style to get the perfect look for you. Wanting something bigger than your current cart specifications can accommodate? As a full-service provider of golf cart accessories, we can recommend the correct lift kits to make your cart visions come to life. Our showroom is slammed full of options, so come get hands on with lots of available rim and tire offerings. We know how important wheels are to setting your custom golf cart apart from the crowd.  Let us help you create the best custom golf car available!