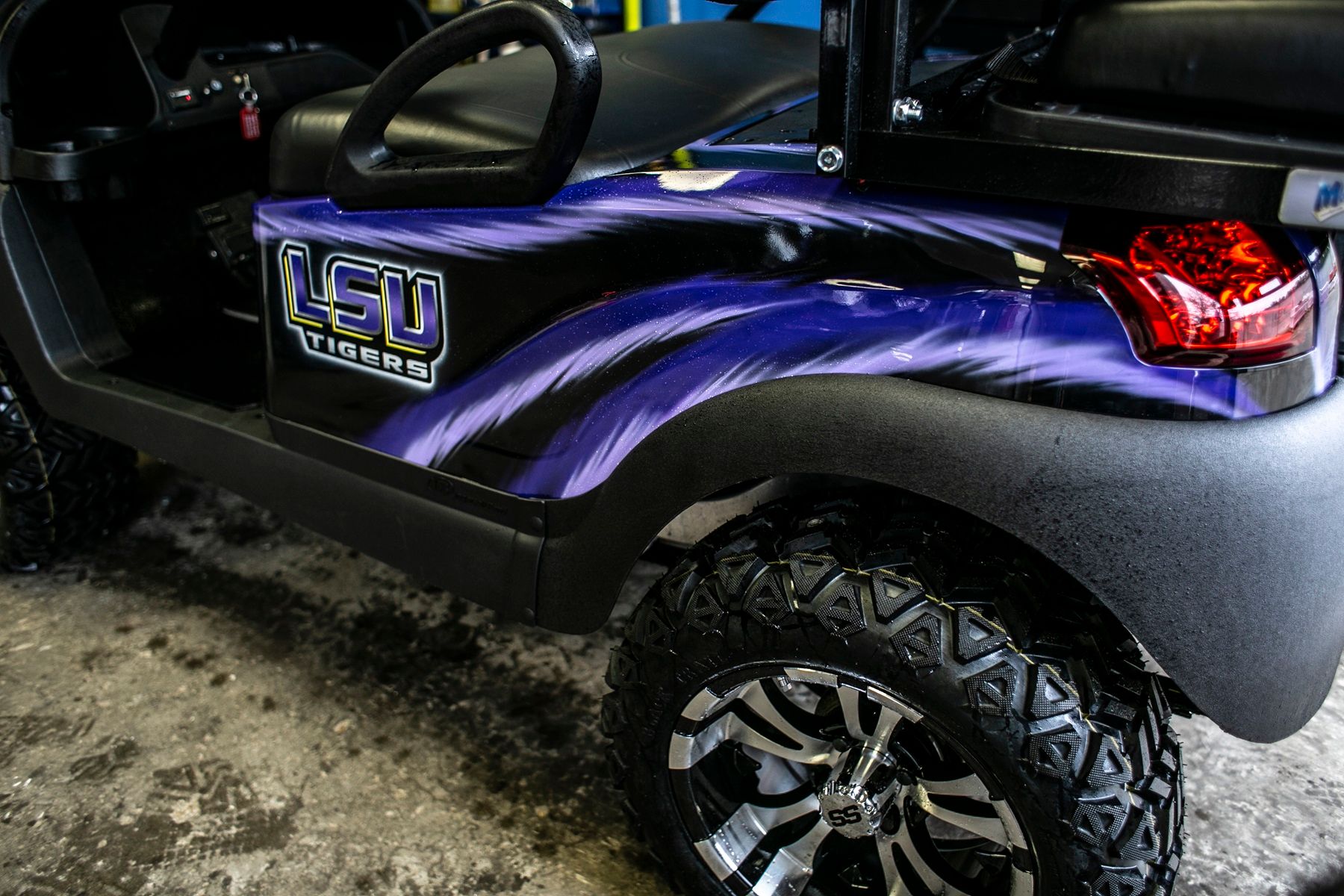 Custom Golf Carts: Themed Carts
We have a golf cart for everyone! Do you have a favorite college team? We have many collegiate golf carts so that you can show your school spirit no matter where you are.  Are you into antique cars? We have a golf cart that resembles one! We love creating themed carts to give you the opportunity to put your personality into your golf cart. Your chosen golf cart should be a representation of you and your personality.  We pride ourselves in giving each customer a unique cart that is specifically customized to their needs.  By having themed carts, this is one way we can accomplish this goal.  Here are a few of our available cars: Harley Davidson, collegiate teams, antique cars, professional football, John Deere, professional baseball, Salt life, Bud Light, Nascar, and many more.
Custom Paint Jobs
Don't see one that you absolutely love? That's okay! Ask us about our custom paint jobs!